Long gone are the days of trying to watch a live stream solely on a laptop or smartphone. You probably want to use that nice new 65-inch Samsung Smart TV in your home (or LG OLED, or Sony BRAVIA, you know … whatever your favorite is). Whether you're looking to enlarge the football game or feel like you're right in the pew for worship services, we can help you easily watch a live stream on a smart TV. This post gives you three options to do just that.
Table of Contents
Video: How to Watch a Live Stream on a Smart TV
Option 1: Laptop + HDMI Cable
Connect the live stream on the computer to your TV using an HDMI cable.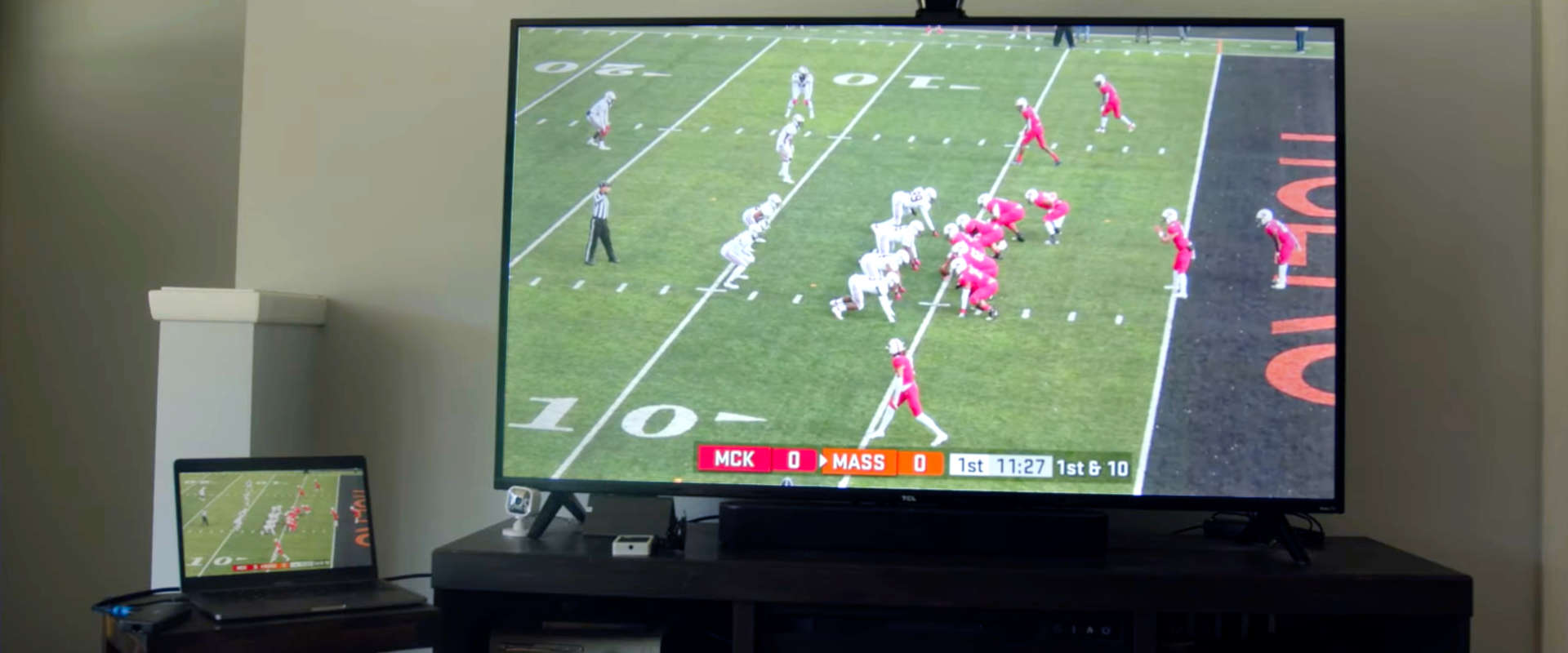 The first option is simple — all you need is your laptop and an HDMI cable. If your computer doesn't have an HDMI output, you'll also need an HDMI adaptor. Plug the HDMI cord into your computer and then into an HDMI input on your TV. The HDMI input is usually on the back or side of your TV.
Then switch to the corresponding HDMI input with your TV remote — you should see your laptop screen. If you bought a ticket for a live stream through BoxCast, you'll see an email with the link to view your stream at the start time.
If you're someone who doesn't want your laptop and TV to have the same screen (aka mirroring), you can go into your settings and change your display.
On a Mac:
1. Go to System Preferences
2. Select Displays
3. Select Display Settings
4. Click the Use As drop-down
5. Select Extend Display
On a PC:
1. Right-click your desktop
2. Select Display Settings
3. Click Multiple displays drop-down
4. Select Extend these Displays
5. Select Keep Changes
You can drag your browser to the TV screen and still have the laptop screen free to do other things (like chat in the stream). You can also slightly close your lid to avoid seeing two of the same screen.
Note: Be sure to plug in your laptop to save the battery and prevent losing the stream if your laptop dies.
Option 2: Chromecast or AirPlay
Wirelessly project your live stream to your TV via Google Chromecast or Apple AirPlay.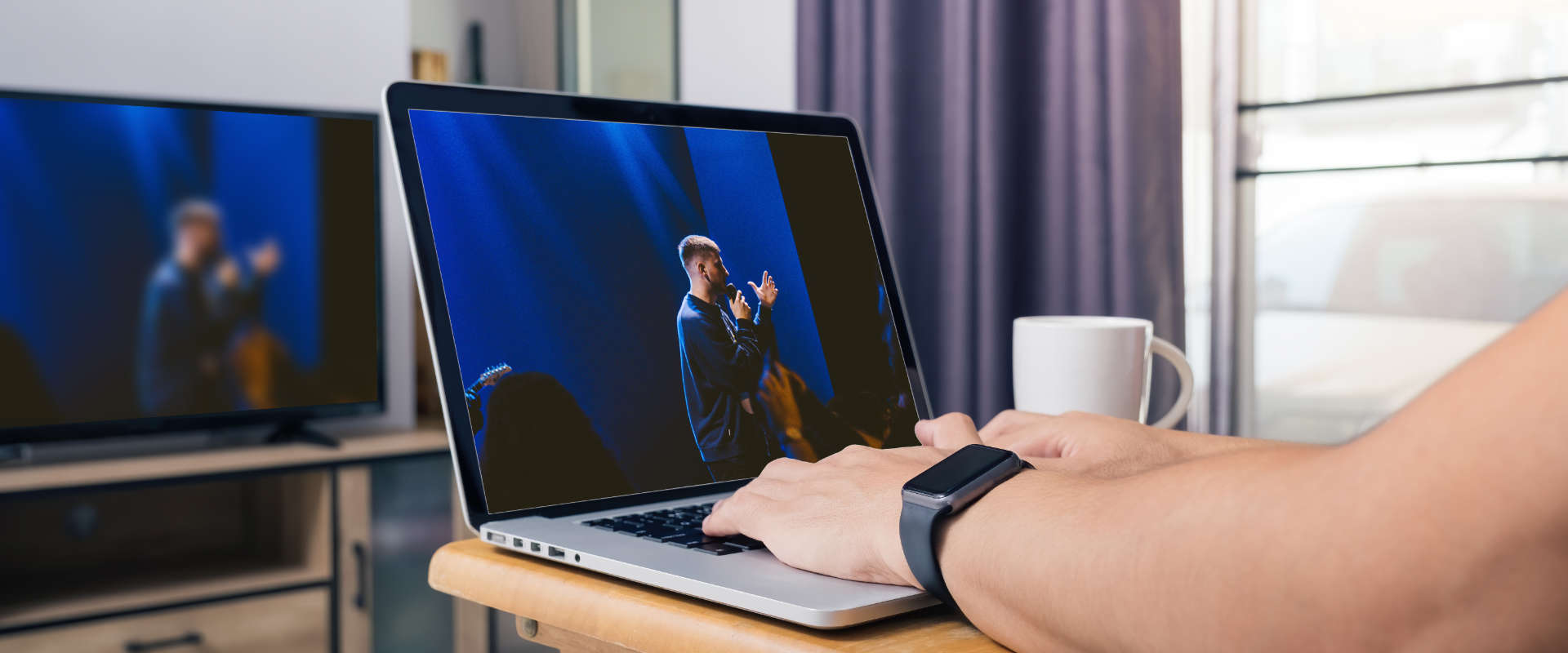 Another way to get your stream to your TV is through Chromecast. You can wirelessly connect your computer to your TV. Or you can use Apple AirPlay with compatible devices. This is an excellent option if you don't have an HDMI cable lying around.
To send a live stream to your TV via Chromecast:
Ensure the mobile device, tablet, or computer you're using to cast is on the same Wi-Fi network as your Chromecast or TV with Chromecast built in.
Open a Chromecast-enabled app.
Tap the Cast button's inactive cast extension. Note: The Cast button isn't located in the same place on all Chromecast-enabled apps.
Tap the device you'd like to cast to.
When you're connected, the Cast button will turn color, letting you know you're connected.
To stop casting, tap the Cast button and then Disconnect.
To send a live stream to your TV via Apple AirPlay:
Connect your device to the same Wi-Fi network as your Apple TV or AirPlay 2-compatible smart TV.
Find the video you want to stream.
Tap

AirPlay

. In some apps, you might need to tap a different button first. For example, in the Photos app, tap

Share

, then tap

AirPlay

.
Choose your Apple TV or AirPlay 2-compatible smart TV.
To stop streaming, tap

AirPlay

in the app you're streaming from, then select your

iPhone

,

iPad,

or

iPod touch

from the list.
Option 3: BoxCast App Download
Download the BoxCast TV app to stream right from your TV.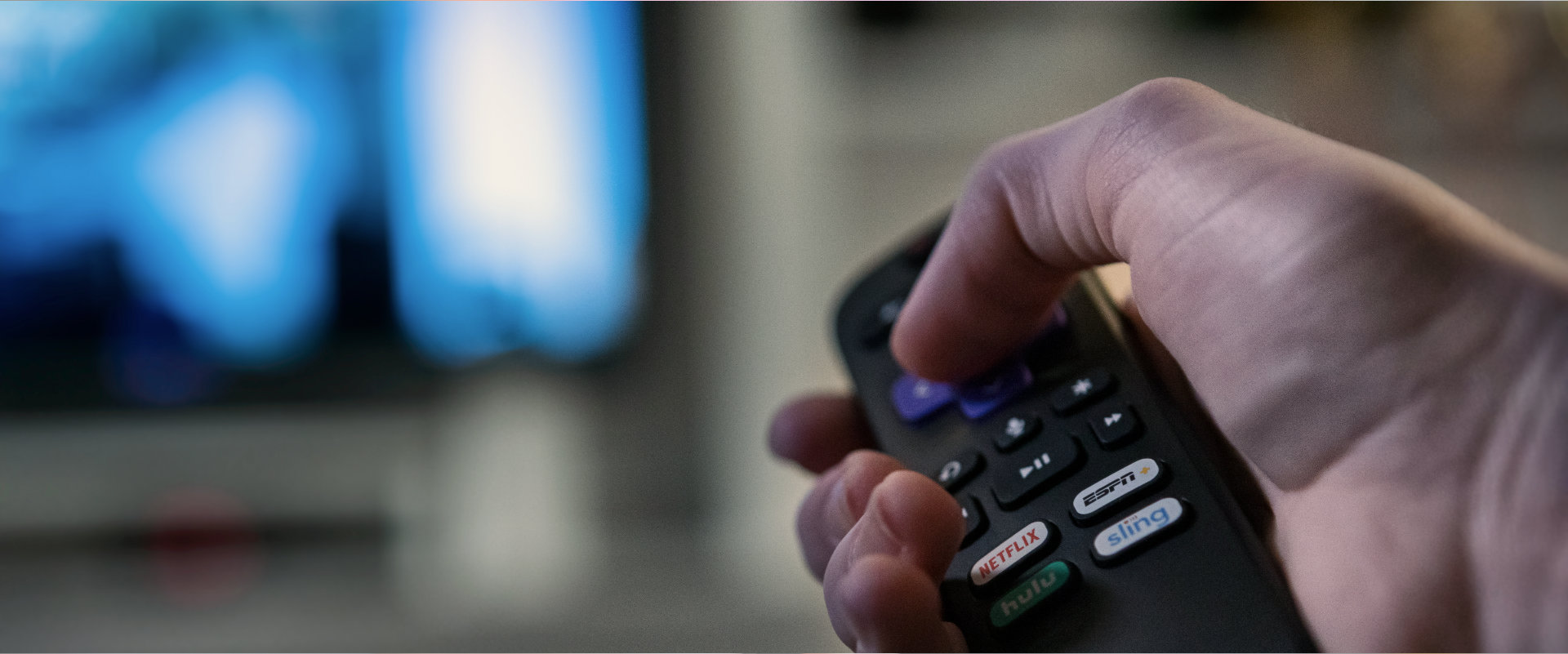 You can also watch any non-ticketed BoxCast live stream by downloading the BoxCast app on any Apple TV, Roku, or Amazon Fire TV device. This lets you watch a live stream on your smart TV without any computers or extra cables needed.
To watch:
Download the BoxCast app.
Search for the organization streaming the event you want to watch.
Click on a broadcast to start watching.
If you don't see the event or organization you are looking for, you'll need to reach out to the organization and see if they have streaming apps included in their BoxCast plan. If they do, they'll need to turn that feature on. For more info, check out this article on how to watch a BoxCast broadcast on a TV.
FAQ
Why can't I just use the link from my email to the browser on my smart TV?
Most smart TVs have a hard time navigating web pages. We've noticed browsers on smart TVs usually don't have all the same features as browsers on computers, so it can also be tricky to type links into a TV.
What smart TV brands carry the BoxCast Smart TV app?
Apple TV, Roku, and Amazon Fire TV all have the BoxCast app.
I can't find the stream I'm looking for on the TV app.
BoxCast lets paid streaming plan subscribers set up Apple TV, Roku, and Fire TV channels. An organization must have this feature included in their streaming plan and have it turned on for viewers to see their broadcasts on the BoxCast TV app.
Note: If this is a ticketed event, it won't be on the BoxCast app. Learn more about how to watch a ticketed event.
My TV doesn't have an HDMI connection. What should I do?
If your TV does not have an HDMI connection you might be able to purchase a device like this HDMI to AV Converter to connect your laptop to your television.
What kind of HDMI cable should I buy for connecting my laptop to my TV?
We recommend buying any of the Amazon Basics cables as an easy option to connect your laptop to your TV.
Final Thoughts + Further Reading
At BoxCast, we want you to be able to watch live streams however it's most convenient. Whichever option you choose, we know you'll enjoy tuning in to your favorite broadcasts on the big screen.