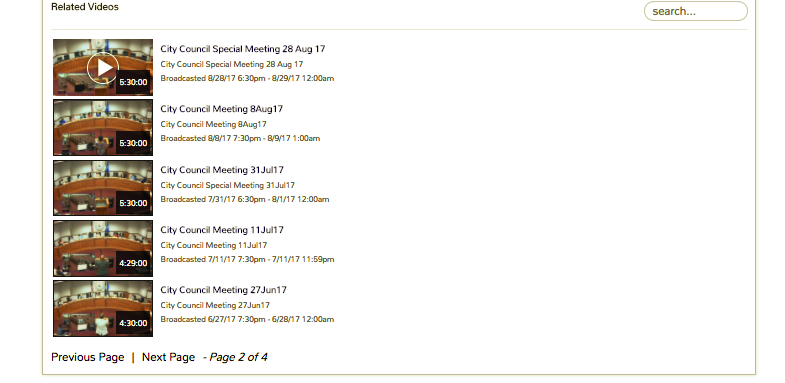 If you've decided that it's important for your public meeting live stream to be on your website, your next step is to understand what you might be looking for in a video player.

(Thinking you should just stream on Facebook Live? Here's what you should be considering)

Not all embedded video players are made the same. This article addresses a few of the features you should be looking for in a player.

One-Time Embed
If you have public meetings often, you don't want to have to embed each stream individually. Make sure that you pick a solution that allows for a one-time embed.

Automatic Archiving for Video-on-Demand
It can be a pain to download and then re-upload videos after the stream is complete. You need a player that will automatically archive precious streams and keep them embedded under your current broadcast for your viewers to watch on demand.