CLEVELAND, OH - BoxCast Inc, a rising star in the live streaming industry, announced today that it has completed the acquisition of Stream Monkey, a Florida-based streaming solution that offers high-quality, innovative experiences to its customers.
The acquisition allows BoxCast to continue its steady growth in the live streaming space, having recently received a $20 million Series A investment. Stream Monkey customers benefit from an improved streaming experience and access to BoxCast's advanced platform, which includes 1080 transcoding, closed captioning, a mobile streaming app, monetization, API integration and more.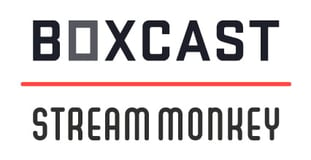 The companies see themselves as a natural fit, both serving organizations with cutting-edge technology and stellar customer support. Stream Monkey Founder and CEO Chris Gerrish stated, "We knew that streaming companies would start to combine together in order to make a dent in the market. With BoxCast, we already shared the same customer base and were doing similar things. We knew it would be an easy transition for our Stream Monkey employees and customers — and that we could be a part of something special."
"We're thrilled to welcome the Stream Monkey team and customers to the BoxCast experience," said Gordon Daily. "We're growing quickly, and one of the ways we're doing so is by acquiring companies in the space we admire. Stream Monkey's team fits that to a T — they understand the marketplace and industry very well, and bring so much value to our organization. We believe that together we can move faster and serve a broader set of customers better than we could apart."
For more information regarding BoxCast's acquisition of Stream Monkey, visit https://www.boxcast.com/welcome-stream-monkey.
---
About BoxCast
BoxCast is an easy, flexible live streaming platform that empowers thousands of organizations around the world to engage and grow their communities through high-quality video. Launched in 2013, BoxCast is headquartered in Cleveland, OH. Learn more at www.boxcast.com.