The BoxCaster
What is it?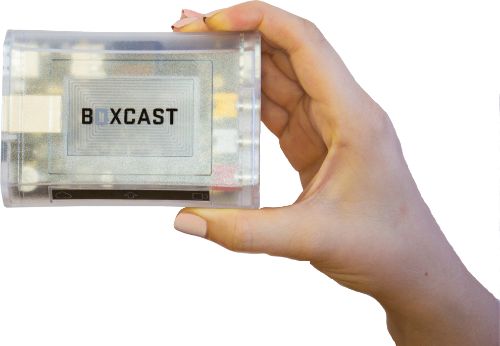 Our BoxCaster is a TV Station in a box. With just power, an internet connection and a camera, you can stream your events live in HD to anyone anywhere on any device. It's a smarter way to stream.



How does BoxCast streaming work?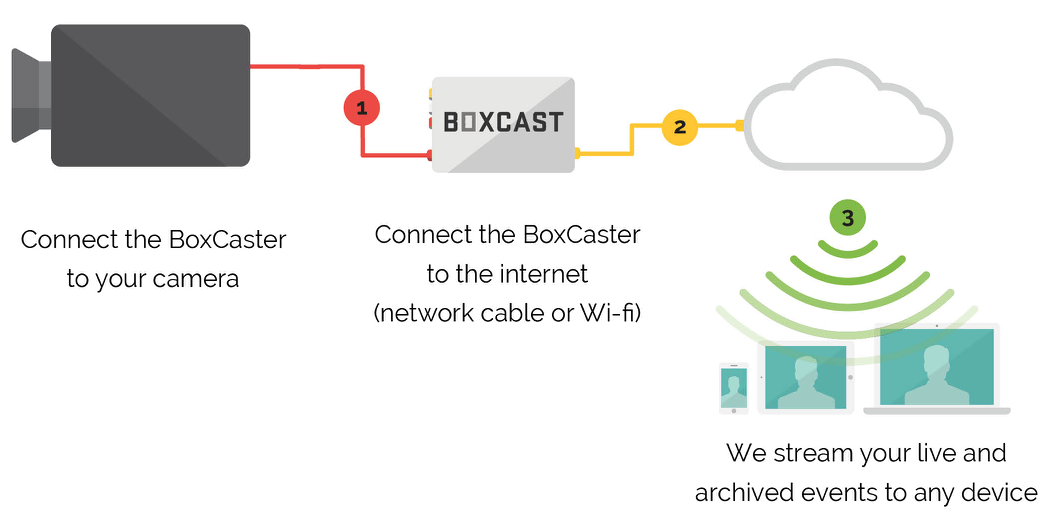 It's simple
BoxCast is the simplest live HD-streaming solution available. All you need to stream live is power, an internet connection and a video camera. Plus, we'll automatically archive all your events so you don't have to do any additional work.
It's reliable
With BoxCast, you schedule your broadcast ahead of time meaning one less thing to keep track of on the day of your event. Your viewers will get a perfectly-sized picture on any device - smartphone, tablet or computer. And with no buffering or annoying ads, your viewers won't be distracted from your streamed content.
It's affordable
The box is just $499. For one low price, you can stream unlimited events to unlimited viewers and store content indefinitely without worrying about overages.
Product Specs
Have specific questions about the BoxCaster? Check out the specs here.
Questions?