This post covers four can't-miss church conferences for worship leaders in 2018. It's the main piece in our series on

church conferences.
To be an engaging worship leader requires a special soul, one that, as Sovereign Grace Churches' Bob Kaufin beautifully articulates, "magnifies the greatness of God in Jesus Christ [ ... ] by skillfully combining God's Word with music [ to ] cherish God's presence and to live for God's glory."
It's clear that this is no easy task. Many worship leaders find great strength in attending worship conferences to rejuvenate themselves as they continue to motivate the gathered church to sing God's praise. Below is a chronological list of our top 4 worship conferences for 2017.

Based on the idea that we are all overworked, stressed, and pulled in too many directions, Linger is a "conference with the heart of a retreat" that allows you to temporarily remove yourself from the hectic world to experience a spiritual renewal that only God can provide. Through worship and biblical teaching, this two-day conference aims to cultivate a sustainable rhythm of worship that you can carry with you into your daily life.
Location: Frisco, TX
When: February 16-17th
Attendance: 3000
Learn more at lingerconference.com



Each conference will provide you with powerful content, including magnificent breakout sessions with worship artists like Brothers McClerg, New Song, and many more, that will deeply impact your worship ministry. You are invited to rest, relax, and take in God's great splendor while gaining inspiration, training, and unity.
Location: Murfreesboro, TN
When: May 7-9th
Attendance: 500-1000
Learn more at wl.events

This conference, created to help overcome the daily challenges and struggles facing those in worship ministry, is geared toward worship leaders, worship musicians, pastors, praise teams, and tech teams. Attendance will leave you feeling inspired, refreshed, equipped and encouraged to take your ministry to the next level, as the conference aims to rekindle the passion for the ministry for which you were called.
Location: Orlando, FL
When: September 4-7th
Attendance: 3000
Learn more at experienceconference.com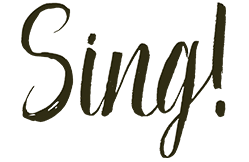 Centered around the three core values of theology, artistry, and congregational singing, this conference is designed to help church leaders, pastors, and worship musicians think deeply about why and how churches should sing their faith. You'll be joined by speakers like Keith & Kristyn Getty, D.A. Carson, Paul Tripp, Alistair Begg, Joni Eareckson Tada, Bob Kauflin and many others!
Location: Nashville, TN
When: September 10-12
Attendance: 2000-4000
Learn more at gettymusic.com/conference


Final Thoughts + Further Reading
The role of a worship pastor is not to recreate what has been done before, but rather to create a fresh culture of worship in his/her own church. These above conferences seek to engage your mind and spirit to help you find new ways to create a worship experience that is unique to your church. If you're unsure which is the best fit for you and your ministry, click the button below. We'd be happy to help.
Here's some further reading you might find interesting:
The Top 4 Church Conferences You Need To Attend In 2018
The Top 3 Conferences for Tech Pastors in 2018