MediaShout is a terrific tool for your church to add graphics such as lyrics and presentations to your broadcast. This post will teach you how to set up your workflow to integrate BoxCast and MediaShout. It's part of our series on BoxCast Integrations.
Because BoxCast uses the BoxCaster to encode video, there is no need to purchase an additional computer to stream. However, there are a couple different setup options when it comes to adding graphics:

Option 1: Video Switcher
The easiest thing to do is to connect your MediaShout computer (Output 2 via HDMI) and video cameras to a video switcher. From the video switcher, you will send the mixed output feed to your BoxCaster for streaming.
Note: If you use this option, you will need someone to produce the live feed at the video switcher. Below is a diagram of this setup.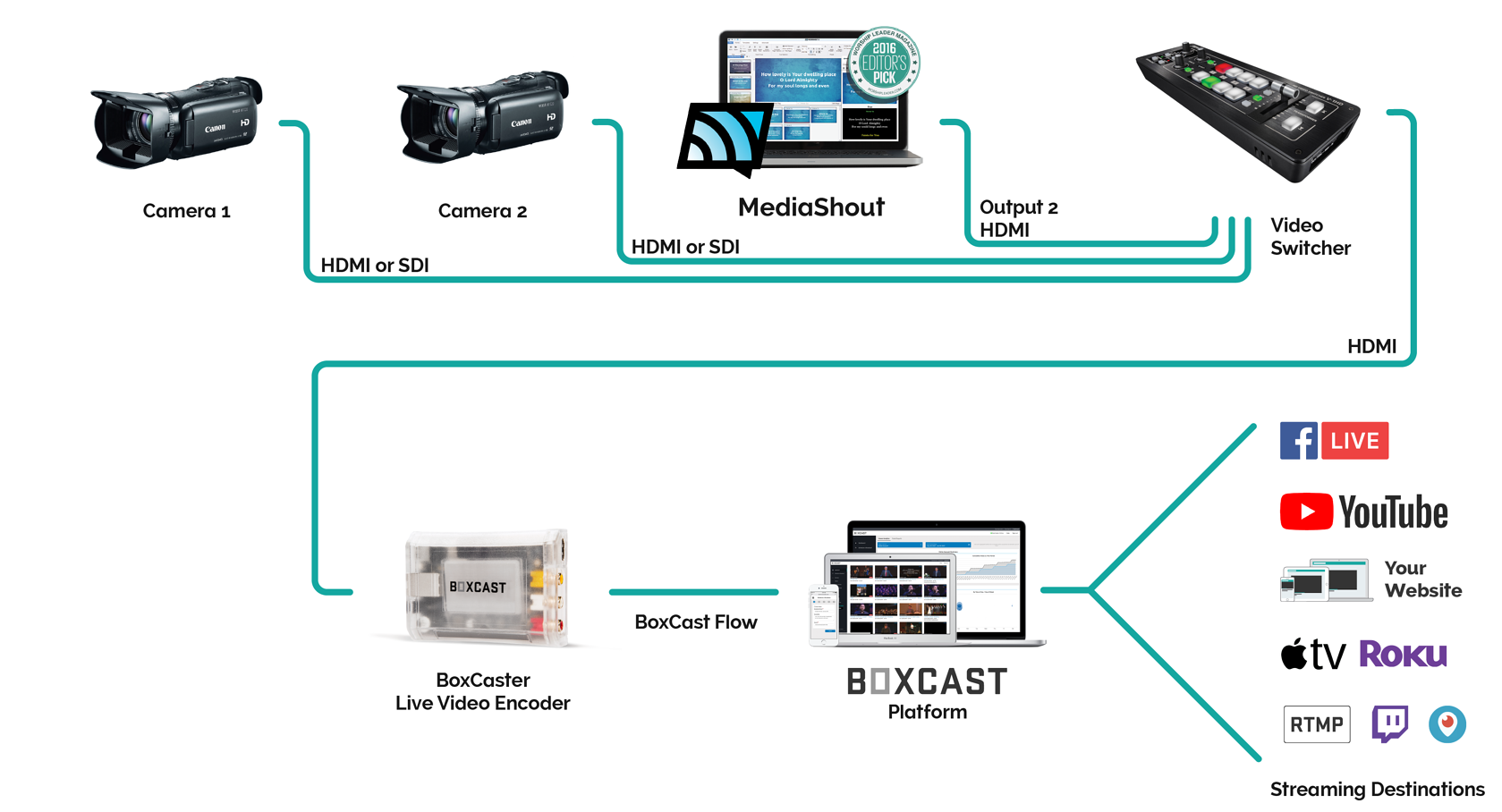 Option 2: Single Camera Setup + Video Capture Device
If your video setup only contains a single camera, you can use a video capture device on your MediaShout computer to bring the video into your presentation. This will convert the video into a format that the computer needs and that MediaShout can utilize. This capture device can be an external or internal card. The way it connects to your computer varies, so check with MediaShout for a list of recommended video capture devices.
Then, you can add the Live Video Cue in MediaShout, as well as any lyrics, backgrounds, videos, etc. and output from MediaShout directly to your BoxCaster for streaming. Below is a diagram of this setup.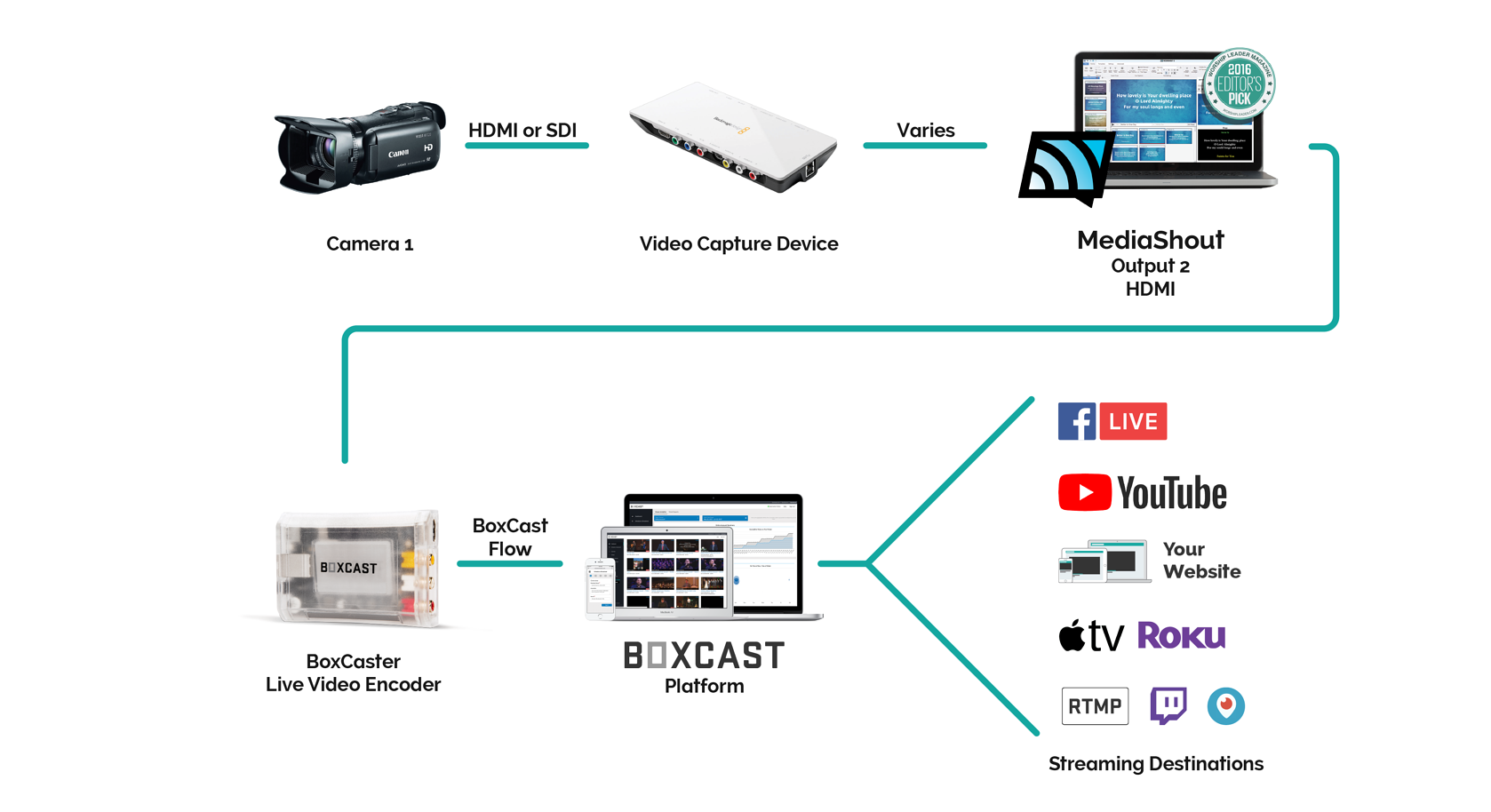 Create an amazing online church experience with BoxCast + MediaShout
Make your online church service just like the in-person service by bringing in lyrics, graphics, and presentations from MediaShout. If you are considering using BoxCast with MediaShout, learn more about how BoxCast streaming works and get a FREE Streaming Consultation.