There's something about a camera lens that absolutely unhinges some people.
Even pastors at ease in front of large congregations can be paralyzed when they see the unblinking eye of a lens staring back at them. That not only makes for an awkward live stream, but it can actually hurt the experience for the people in the audience.
There's no surefire way to turn someone into a natural in front of the camera, but there are ways that can help anyone relax and forget about the lens, at least for a little while. Below you'll find several simple tips: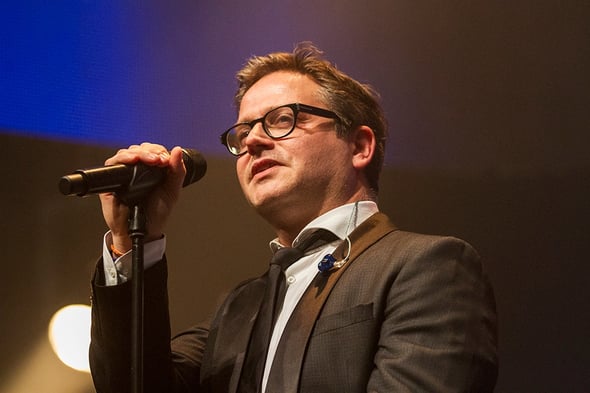 1. PRACTICE
Appearing on camera, like everything else, gets easier with practice. With repetition and repeated exposure, the lens becomes less scary, sometimes disappearing altogether. If possible, shoot some practice videos, so the acclimation doesn't take place in front of a live audience.
2. BREATHE
Anyone who's ever gotten nervous in front of a camera knows that breathing isn't as automatic as everyone says it is. Shortness of breath is a common result of anxiety and can lead to rushed delivery. Forcing yourself to take deep, regular breaths is a good way to calm down. And remember - each exhalation can eliminate stress.
3. KNOW WHAT YOU WANT TO SAY
Notes and preparation can be lifesavers. If you get thrown by the camera, you can always get back on track with a quick glance at your notes.
4. DON'T LOOK AT THE CAMERA
It's easier to forget a camera is there if you don't look at it. You don't have to stare directly into the camera; your at-home viewers are not expecting eye contact. They understand that you are speaking to the congregation in front of you.
5. DON'T PLAY TO THE CAMERA
You're not a Hollywood star, so no need to channel your inner-Brad Pitt. Your primary audience is the one seated right in front of you. Do what you do best and build meaningful and personal connections with them.

If you'd like to get a sense of what you look like on camera to learn how you can improve, we suggest you watch yourself give a sermon. Doing so is easy with BoxCast - check out this article for tips.
Image Source: Oscar Anjewierden