Essential Plan
Live stream to your audience wherever they are — on Facebook Live, YouTube Live, or your website.
$109 per month
The Essential plan includes:
Full HD streaming
Why broadcast if you're not going to do it with excellence? Our Essential plan equips your organization with the ability to live stream and deliver high-quality, 1080p video directly to your website at 30 frames per second. You can also send your HD video to an unlimited number of destinations, including Facebook Live, YouTube Live, and more. When it comes to quality and reach, don't settle for less — your viewers deserve the best.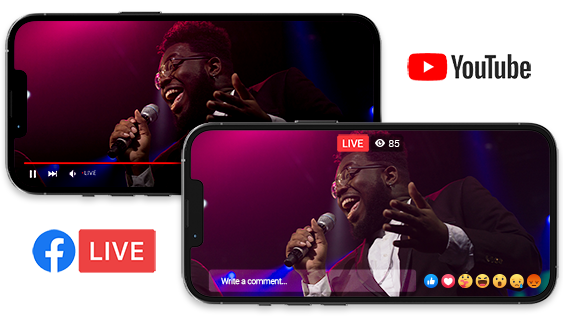 Unmatched chat, phone + email support
Whether you need help getting started or require periodic assistance during your broadcasts, our friendly streaming coaches are ready and waiting to serve you. Feel free to reach out to them via chat, email, or phone seven days a week — they'll gladly help with whatever you need.
Monday – Saturday: 9 a.m. – 9 p.m. EST
Sunday: 7 a.m. – 8 p.m. EST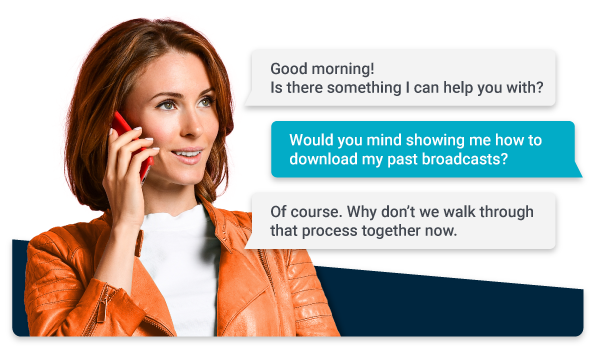 Geo-Analytics
The more you know about the behavior of your viewing community, the more strategic you can be when it comes to connecting with them in meaningful ways. Our live, interactive map of those watching, along with our wide range of viewership analytics, will give you the insight you need to both grow and more effectively reach your audience.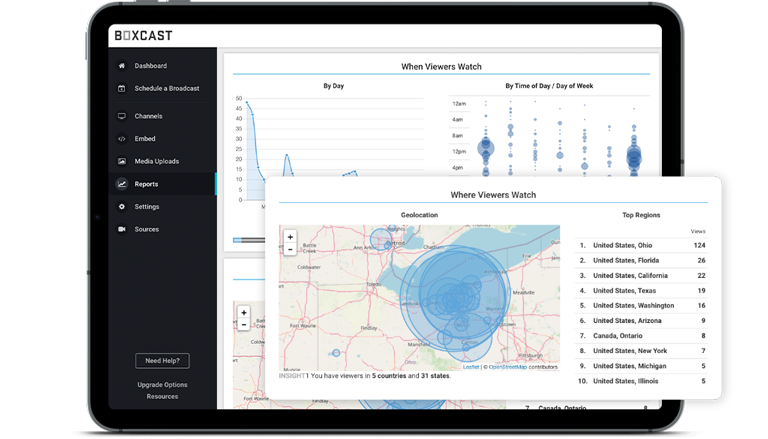 Interactive Viewer Chat
Empower your viewers with a place to chat right next to your video player. Chat live from anywhere — mobile or desktop. Our rate-limiting tools prevent spam, while our built-in profanity filter keeps things classy. Advanced moderation lets you shadowban users or hide comments if need be. Whether they're typing in text or getting creative with emojis, we promise, your viewers will love it!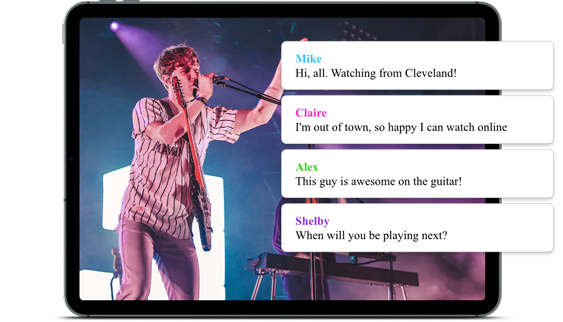 Advanced post production tools
Our Essential plan gives you full access to a wide range of advanced post-production tools that'll help you make the most of your live streams once they're over. Quickly download an audio or video file of your broadcast, trim potential dead time from the beginning or end, replace your video if need be, and even upload new video files to your account. You'll soon find these flexible tools come in handy as you stream more and more.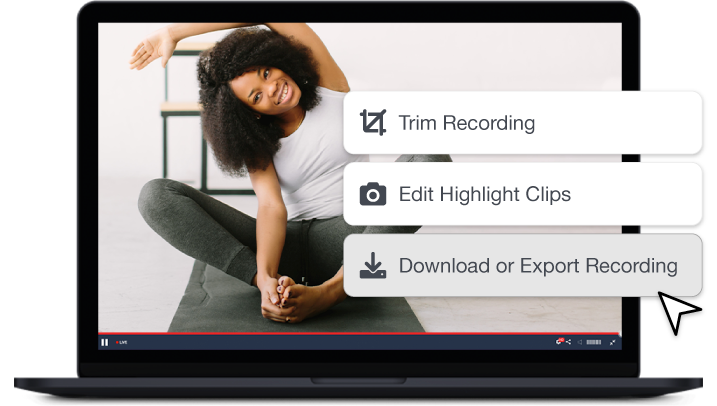 90 days of video storage
Each live broadcast is available for 90 days after streaming and there's no limit to how many events you can store. After 90 days, you can choose to store archived events for a small monthly storage fee, ensuring your audience uninterrupted access to past events. Want to avoid storage fees? Download or export broadcasts – at no extra cost – and then configure your account to auto-delete older videos. You may also want to consider our Growth plan, which archives videos for one year.