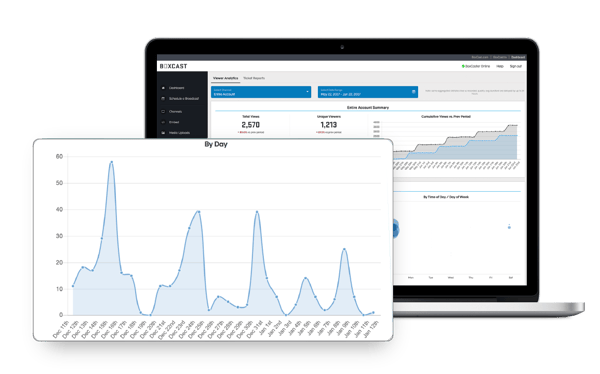 BoxCast's Enhanced Viewer Analytics allow you to gain detailed insights into what viewers watch, when viewers watch (by day and by time of day), how viewers watch (live vs. recorded, mobile vs. desktop, browsers, playback quality, playback host, operating system), and where viewers watch from.
With Enhanced Viewer Analytics, you can also see live, recorded & total viewership, peak viewership, a live viewer engagement graph, geo-analytics & viewership by destination.
HOW CAN ANALYTICS HELP YOU GROW?