Account Summary
See the overall performance of your broadcasts during a certain time period with Total Views, Unique Viewers, Average View Duration, and Watched Broadcasts.

When Viewers Watch
See what days and what time of day broadcasters are watching your content.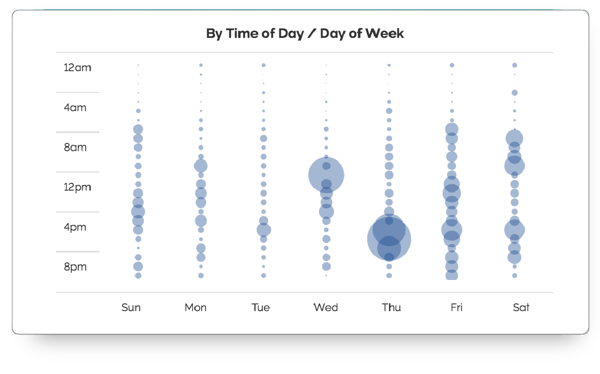 How Viewers Watch
See how viewers are watching your broadcasts from playback quality, live vs. recorded, what website location, device type, browser and operating system.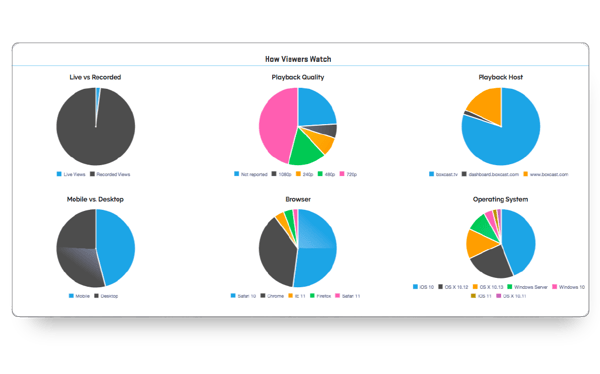 Where Viewers Watch
See where your viewers are watching from with IP based tracking of their location.