This post talks about what makes BoxCast a great place to work in 2018. It's part of our series on BoxCast Culture.
BoxCast is ranked #30 on the Plain Dealer / cleveland.com list of 2018 Top Workplaces in Northeast Ohio in the category of small companies.
BoxCast made the list in it's first year of eligibility, after passing the minimum team size to qualify for the rankings.
The inclusion on this year's list is a validation of what we already know: An incredible team, strong company values, and fast-paced growth make BoxCast a great place to go to work everyday.
Here's a quick summary of a few of the exciting developments over the past year that have contributed to the expansion of our team and the enhancement of our workplace.
October 2017: Acquisition of mv|designlabs
The acquisition of mv|designlabs accelerated tech development and cemented a high-value hardware/software integration that will continue to drive BoxCast into the future. The move also expanded our BoxCast family.
"From day one, we saw genius in mv|designlabs and how they shared our passion, intensity and desire for creating the finest designs possible. The acquisition of mv|designlabs is such a natural fit. Now that they're officially on the BoxCast team, we can not only maintain a critical pace of innovation, but actually accelerate development while ensuring flawless integration between the hardware and software that comprises the BoxCast Platform." - Gordon Daily, CEO + Co-Founder
December 2017: New BoxCast HQ
At the end of the year, after outgrowing our old space, BoxCast established a new headquarters on the West Bank of the Flats in Downtown Cleveland.
Complete with interior exposed bricks, a rooftop with a view, and access to numerous food options within walking distance, it's the perfect place call home.

February 2018: Partnership with 1SourceVideo
BoxCast entered the distribution world with a splash by partnering 1SourceVideo and it's network of authorized resellers to extend the reach of our products and services.
"We're seeing tremendous growth in the live streaming market in the first half of 2018 alone and we wanted to partner with someone who could help us extend our reach to every corner of the market. 1SourceVideo not only has the global reach to service this burgeoning market, but they have a stellar reputation for quality, expertise, attentiveness and service that our customers deserve. We clearly share the same passion for empowering the live streaming market with the absolute best user experience possible." - Gordon Daily, CEO + Co-Founder
June 2018: BoxCaster Pro Release
After years of development, BoxCast released the BoxCaster Pro, our most powerful encoder—designed for easy, professional-level streaming, and backed by BoxCast's advanced video platform.
The product release is the beginning of a new era at BoxCast, as we take our easy and approachable product line to the professional level.
We're marking the release of the new product with a launch party on June 27th.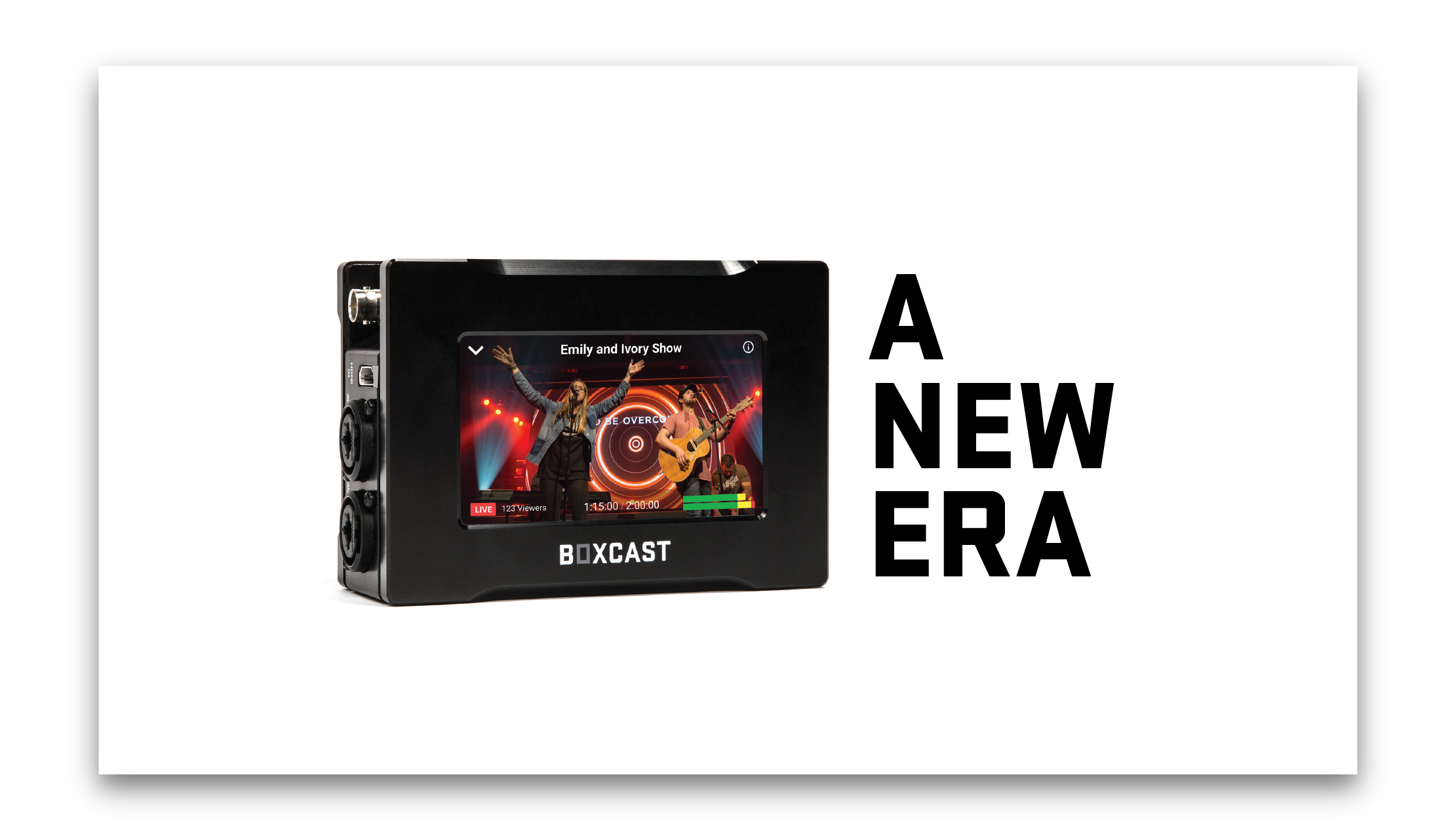 Final Thoughts + Further Reading
The past year at BoxCast has been a whirlwind of exciting news, but more is still to come. If you'd like to learn about opportunities to join our team, check out our careers page for information on current openings.