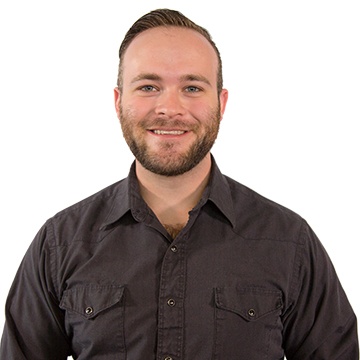 Brad Hughes
VP, Product
Brad has always been an entrepreneur at heart. At the age of 12, he printed out business cards for "Brad's Computer Service" which provided IT system installation, repair, and maintenance for local community businesses in his hometown of Butler, PA. Starting in high-school, he spent countless hours out of the classroom tinkering with test, measurement, control, and automation applications.
Brad's first experience of integrating software with the physical world was the development of an automated manufacturing test system for semiconductors at II-VI Incorporated. After he graduated high-school, he moved from Pennsylvania to Ohio to study electrical engineering and immediately joined the 2007 DARPA Urban Challenge self-driving car team at Case Western Reserve University. Throughout his undergraduate and graduate studies, he led a team of undergraduate and graduate students to prototype, design, and build several iterations of robot lawnmowers. The team brought home several 1st place awards at the Institute of Navigation's Autonomous Robot Lawnmower Competition. After graduating with his master's degree, with research focusing on GPS-based positioning and navigation technology, Brad moved to Austin, Texas. In Austin, he joined National Instruments to design and market automated test software and FPGA-based PXI hardware. After several years of R&D and product marketing at a large, multi-national corporation, his entrepreneurial muscles were ready to work and he launched mv|designlabs in 2016.
Brad now manages the joint BoxCast and mv|designlabs hardware R&D team and contributes to product definition, manages project schedules, and develops FPGA firmware.In his spare time, Brad loves to cook, travel, take photographs, and begrudgingly exercises (so he can eat and drink whatever he wants.) He loves the arts and has acted as the light designer for over a dozen musicals, many of them in conjunction with The CWRU Footlighters.