July 30, 2018

Ricky Perinchief, Vice President & General Manager at Proton Global Media Group, reviews and reports on the new BoxCaster Pro encoder.



June 28, 2018

To celebrate Young Professionals Week in Cleveland, FreshWater introduced the first-ever #Fresh10, a group of talented professionals making their mark on The Land—and beyond.

BoxCast CEO & Co-Founder Gordon Daily was recognized as a #Fresh10 Entrepreneur.

SEE THE FULL LIST
June 17, 2018

BoxCast was named one of Northeast Ohio's Top Workplaces by cleveland.com / The Plain Dealer. Out of 75 businesses that were selected as a Top Workplace in the Small Business category, BoxCast ranks 30th.

SEE THE FULL LIST


March 9, 2018

Live steaming has been around since the late 1990's and many of us have, in the last few years, held up our iPhones and streamed live to Facebook and our friends. If you want a professional solution allowing you to broadcast a high-end image to the world, the proposition has been an expensive one … until now.
Gordon Daily, CEO & Co-Founder of BoxCast talks with Cirina Catania about how an innovative solution in a small box that fits in the palm of your hand and costs just under $500 can launch your programs and send your message to a global audience.

March 6, 2018

BoxCast has been growing over the years, starting with a base of churches and educational institutions — Daily estimates that between 12% and 14% of college athletics programs use BoxCast for streaming their games. Business has been expanding to include local governments and corporate customers, among others, and the company just secured a higher profile in the pro video industry with the news that BoxCaster and its associated streaming subscription plans are now available through 1SourceVideo's reseller network, which includes B&H Photo, Adorama and DVE Store.
February 14, 2018

Review: Don't let the straightfoward appearance fool you. Phil Rhodes finds beauty in the simplicity of the BoxCaster internet broadcast device from BoxCast.

As the name suggests, BoxCast is a company – a service, really – that allows people to broadcast video on the internet. This isn't a novel idea, although to date it's often involved quite a bit of technical setup. Services such as the games streaming platform Twitch have gone out of their way to make things easier, but setting many systems up to produce arbitrary streams, say for a small music concert or local sports match, can involve a lot of typing twelve-digit numbers into boxes. The purpose of BoxCast seems to be to make this absolutely as simple as can possibly be achieved with the available technology.


November 12, 2017

Within the last couple months, the company — which delivers high-definition streaming services to a wide array of businesses, teams and organizations — has also made a key acquisition, added another notable name to its board, brought in a prominent chief financial officer and inked a distribution deal that puts its products on the resellers market for the first time.

October 24, 2017

Evan Schwartz, Worship & Creative Arts Minister at Current Christian Church in Texas, reports on how they have successfully utilized the BoxCast streaming platform for more than five years to broadcast many of Current's events.

September 7, 2017
Executive Producer & Host Larry Jordan talks with BoxCast CEO & Co-Founder Gordon Daily to catch up and learn more about the complete, easy-to-use BoxCast streaming platform. Gordon's segment starts around 40:00.
September 7, 2017
Ross Brand speaks with Gordon Daily, CEO of BoxCast, about the benefits of live streaming with a hardware encoder and how the BoxCaster enables you to go live with just a camera and internet connection (no computer or mobile device needed). He also shares details on the soon to be released BoxCaster Pro.

READ MORE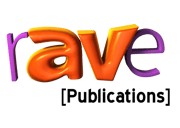 June 19, 2017
BoxCast shows how its automated encoder makes it so easy for organizations to stream their content online.


June 1, 2017
Live production is quite literally the oldest television technique. Visitors to the recent NAB Show in Las Vegas might have enjoyed the exhibit by the Museum of Broadcast Technology, which showed cameras from a time when it was barely possible to record electronic images for later playback. The difference between then and now is the cost of the equipment and the sheer number of different audiences that can now be served by streaming operations of every scale.


May 22, 2017
"4k Streaming for the masses" and at 60p with a little HDR! – that's the promise of a new product from Boxcast, the all new Boxcaster Pro. In this video, I find out more from Boxcast at Streaming Media East 2017.


May 9, 2017
Broadcast Beat Magazine is an Official NAB Show Media partner and we cover Broadcast Engineering, Radio & TV Technology for the Animation, Broadcasting, Motion Picture and Post Production industries. In this video, they chat with BoxCast CEO Gordon Daily about how the BoxCaster Pro is disrupting the streaming game.


May 8, 2017
My interest in BoxCast originated with their social media publishing capabilities (Facebook Live,
YouTube Live, Twitter). I met with Gordon Daily (CEO /co-founder) and Sam Brenner (VP, marketing) during this year's NAB show.


May 5, 2017
At NAB in Las Vegas, BoxCast CEO and Founder Gordon Daily talks about the new hardware they introduced that advances their capabilities to stream 4K video easily from virtually any source. What makes it extra exciting is that both the cost and the bandwidth requirements are within reach of almost anyone who wants to put their school, church, municipal or business activities on the web.
May 4, 2017
NAB 2017 was vast with no lack of interesting technology to see. From streaming video boxes to virtual reality, to tiny little drones that fly in formation. This article discusses some of the best technologies at NAB, including the BoxCaster Pro.
May 4, 2017
Where has this company been all my life?!?! I'm only partly serious. I've known, peripherally about Boxcast for a little while, but never given them much thought. Honestly, for streaming, I thought it was TOO simple to be of any real use. Well… I was WRONG!
May 4, 2017
Well, when I got to their booth at NAB, I found the Boxcaster Pro, and I have to say I was VERY impressed. #1, with the design, and #2 the price. 4k streaming @60fps for $995. Now THAT is amazing!
Check out the video:
May 2, 2017
BoxCast President Gordon Daily speaks to School Video News about how teachers can easily stream online with their product.
May 1, 2017
BoxCast unveiled the latest in its lineup of BoxCast Platform products at NAB, the 4K BoxCaster Pro.
April 27, 2017
Gordon Daily, President and CEO at BoxCast, gives us the lowdown on the company's innovative 4K video streaming solution, BoxCaster Pro.
April 25, 2017
BoxCaster Pro Deploys Xilinx HEVC Compression to Enable 4K 60fps HDR Capture, Cloud Transcoding and Live Streaming

March 14, 2017
The high school uses BoxCast to stream its events in almost every sport – and is producing some of the best up-and-comers in the broadcasting industry.


March 12, 2017
With 27 full-time employees, plus a collection of contractors and well-heeled advisers, co-founder Gordon Daily believes the company — which delivers high-definition streaming services — is primed to really take flight.



February 27, 2017
Social media and other online platforms allow ministries around the world to reach a broader audience without leaving the confines of their church.



January 13, 2017
Over the holiday break and to start the New Year, Capital Athletics has been busy bringing fans of the Purple and White more ways to enjoy Crusaders athletic events online. Through its broadcasting partner, BoxCast, fans can now enjoy an audio-only version of home broadcasts as well as the ability to watch home Cap events with video on Facebook via Facebook Live.


January 12, 2017
Case Western Reserve University's Bob Sopko, Director of the university's initiative to help students start their own companies, speaks about Case's presence at CES and BoxCast's increasing command of the live video streaming space (start time: 40:30).



January 10, 2017
Case Western Reserve University hosted 10 booths at CES 2017 with student, faculty and alumni founders. The trade show, produced by the Consumer Technology Association, draws more than 170,000 visitors from around the world.

January 6, 2017
SB Nation hosts BoxCast CEO Gordon Daily on their show to discuss CES, the Cleveland Cavaliers championship, BoxCast streaming, and more.

January 5, 2017
BoxCast is a self-service, end-to-end streaming platform that makes it easy to deliver live, HD video from anyone to everyone, anywhere. CEO and co-founder Gordon Daily, a double CWRU alum, said 10 percent of NCAA schools now rely on BoxCast streaming services.
December 5, 2016
In Episode 268 of B2B Growth Podcast, BoxCast's VP of Marketing, Sam Brenner, discusses the tactics he and his small team implemented to increase inbound leads and change the course of the business.

August 31, 2016
Starting with the September 1, 2016 women's volleyball game against Kean University, CMSV Athletics with the help of BoxCast, will bring free high quality standard definition video of all home events to DolFans all over the world; fans can upgrade to HD quality video for $6.95 per broadcast.