Stream to the BoxCast Platform using Wirecast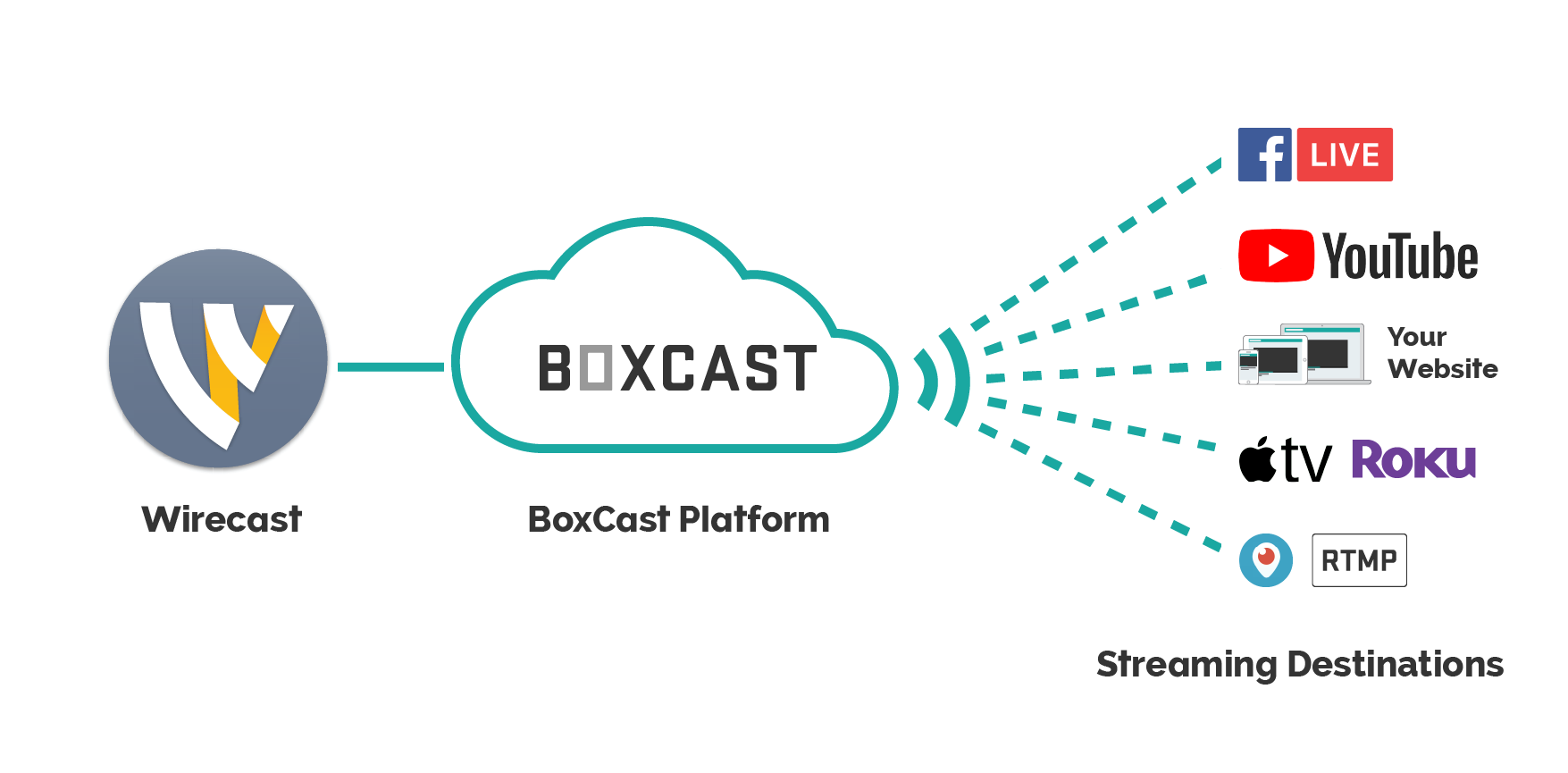 BoxCast and Wirecast have teamed up to allow you to stream directly to BoxCast using Wirecast's video production software. Simply sign up with BoxCast's RTMP video input option then select the BoxCast from the Streaming Destinations in Wirecast and you ready to go!
Already using Wirecast?
Start Streaming with BoxCast Today
Request a Demo
Interested in using Wirecast?
Produce Professional Live Video
Buy Wirecast