"And as Moses lifted up the serpent in the wilderness, so must the Son of Man be lifted up, that whoever believes in him may have eternal life. For God so loved the world, that he gave his only Son, that whoever believes in him should not perish but have eternal life."
(John 3:14-16 ESV)
How strange is it that John 3:16, the most well-known Bible verse in history, begins with a conjunction? The verse begins with the word "for," prompting the reader further examine the significance of the preceding text.
If John 3:16 tells us that God has given His son to grant eternal life to all who believe in Him, what can we learn from the previous verses to deepen our understanding about that eternal life?
To fully comprehend the power of verses 14 and 15, we must first consider the allusion to cross found in Numbers 21, in which Moses accounts the nation of Israel's journey to the promised land.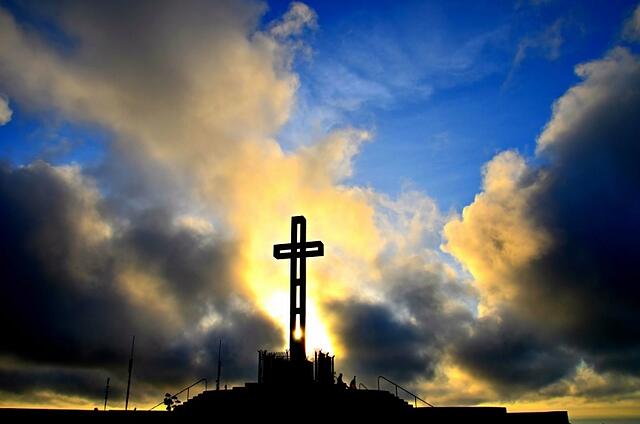 Growing impatient on their journey, the people of God were quick to sin, cursing His name and His plan. Thus, venomous snakes began stalking and killing those whom had sinned. Ultimately, God graciously instructed Moses to elevate a serpent on a staff and raise it high within the camp, so that all who might look upon the spectacle would be healed from their deadly bite.
Death follows all who sin against God unless they look upon His provision of forgiveness.
John 3 echoes this sentiment, as Christ claims to provide similar salvation to those who believe in Him. It is here that Jesus predicts that He will one day be lifted up on the cross so that He can be looked upon as God's ultimate provision of forgiveness.
The propitiatory work of Jesus on the cross is mankind's only avenue of salvation. If we look for a remedy elsewhere, we will remain under the righteous hand of God's holy wrath. Just as Moses did not disperse medicinal remedies or order a religious path of penitence to restore life to those who lay dying, we must not proclaim any avenue of healing aside from Jesus Christ.
John 3 should remind us to keep our eyes fixed on the work of Christ on the cross in our personal walk. Though we have received the gospel at specific occasions in the past, we need our Savior and His work to help us through the daily struggles and stresses of our lives.
As Easter quickly approaches, may we faithfully exalt Jesus high for all to see, so that all His children might yet again find rest and joy in their wonderful Savior.
---------------------------------------------------

For more devotional posts from Brett, consider:
Or, listen to the Exceedingly Enough podcast for a quick source of encouragement and inspiration to you throughout your day.

Image Source: Art4TheGlryOfGod via Flickr