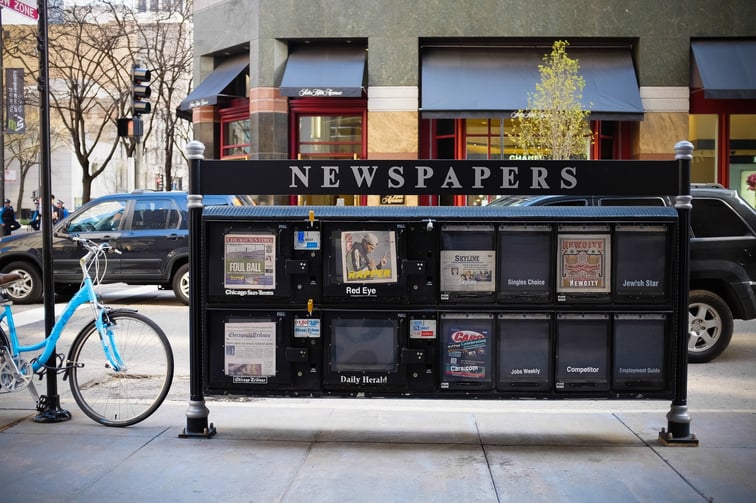 There's no denying it - the continued decline of the newspaper business means it's increasingly difficult to get media attention for your teams.
Round after round of layoffs are decimating newsrooms—sports departments included.
So unless you're heading up a high-profile Division I college athletic department, with dedicated writers reporting, tweeting and dissecting every move the school's teams makes, it can be frustrating to tell your stories.
Publicity is a challenge. But not impossible. Here are six ways to get your teams in the news:
1. Think local
Every one of your athletes is from somewhere.
Submit a story about their achievements (named to the all-conference or all-academic team, set school records, etc.) to their hometown community newspapers.
If it's well written and emailed with a few high-resolution action photos, you should get good consideration. Most of these papers simply don't have the staff to do those stories themselves.
2. INTRODUCE YOURSELF
When the media is looking for a sports story, they have to know where to look. And, they can't interview you if they don't know you exist.
Be sure to contact news editors at your local publications, introducing yourself and your school, and let them know you'd love to offer assistance if they ever need it.
3. Celebrate milestones
High-level new hires (and resignations) are news—a new head coach, new sports information director. So are milestones—a coach's 300th career win, an AD's 50th year, a player's record performance.
Keep track, so you can pitch the news in advance to give interested media time to schedule and pursue the story. And again - don't forget those high-res images.
4. Stay in touch with the past
Current players, coaches and administrators aren't your only fodder for potential news. Any sports alums doing newsworthy things? And not just in sports, but business, community affairs, education and other areas. Promote the best of those stories, too.
5. go beyond hard news
Sports are loaded with numbers—wins and losses, game stats, record books. But some of the best stories occur off the field or court.
At their essence, people stories—human-interest features—are harder to find but make the biggest impact.
6. Be time sensitive
Unless it's breaking news and can't be helped, give editors and reporters advance notice when pitching a story or special sports event.
Say, for instance, you have an upcoming sports Hall of Fame induction and one of the inductees is well-known or has an especially interesting story to tell. Invite local sports reporters who might be interested at least a few weeks ahead.
---
If you have a big game coming up, media attention is a great way to pump up your program and get people in the stands. For other ideas, read 5 Steps to Promoting Your Biggest Game of the Year.


Image Source: Sean Davis via Flickr