'Tis the season to be streaming!
There's no time like the present to start live streaming. Start a free BoxCast trial by December 15, 2022 and sign up for a subscription plan to unwrap your choice of a:
Free BoxCaster

Free Shure MV88+ Video Kit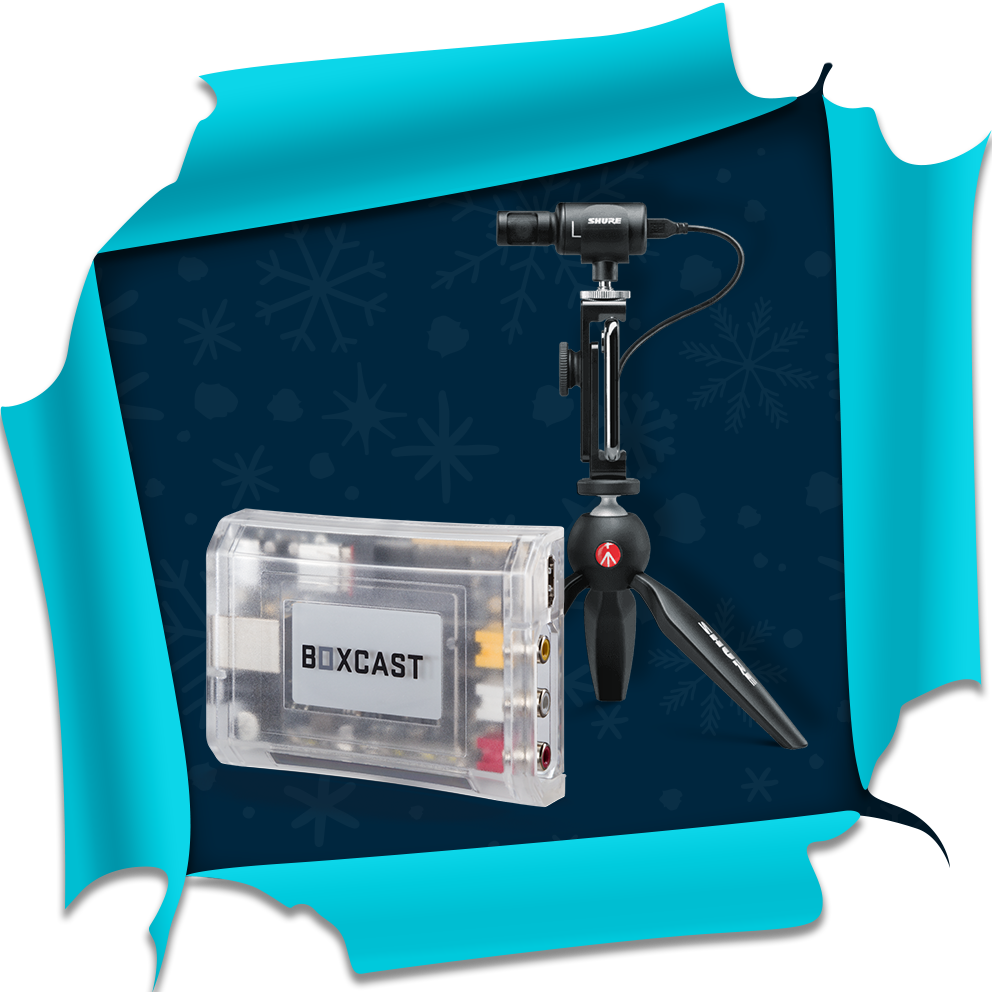 Wondering which gift to get?
You really can't go wrong with either — both will spruce up your holiday live streams. Broadcast professional, HD video with the BoxCaster or stream in stereo with the Shure MV88+ video kit.
Open a BoxCaster
Our powerful, pocket-sized encoder was designed to deliver a dependable, high-quality streaming experience that easily integrates into your workflow. Automate your broadcasts and multistream to reach your viewers wherever they're watching.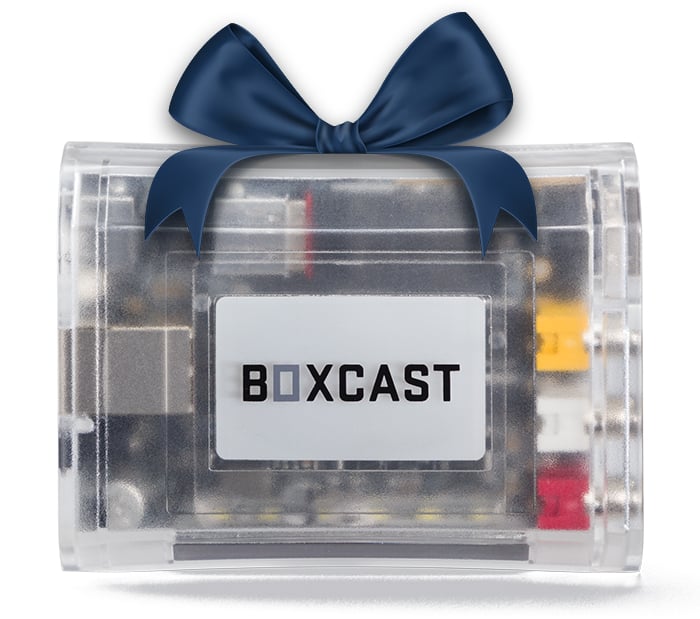 Pick a Shure Bet
The Shure MV88+ video kit includes everything you need to enhance your AV experience. Complete with a stereo-quality mic, a Manfrotto® PIXI tripod, phone clamp, and mount, plus iOS and USB-C cables, it's the whole kit and caboodle!