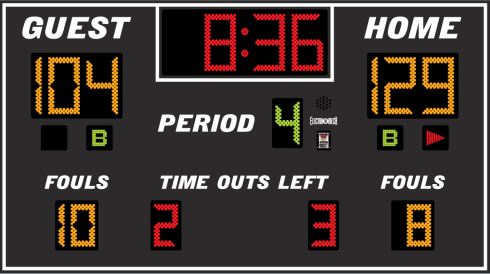 This post talks about the various ways you can add scoreboard overlays to your live stream on your website, Facebook Live, YouTube Live, or Periscope. It's part of our series on sports live streaming.
Arguably the most important part of recreating the in-person experience of a game is letting your viewers see the score. If viewers don't know who is winning or losing the game will be tough to follow, especially if they tune into a broadcast in the middle.
For that reason, it's important for sports broadcasters to find a way to add a scoreboard to their live streams. Here's a few ways to do it.