This is the April 2019 update for the BoxCast Platform. The update includes the following:
New Features
Chromecast Integration
Customize your BoxCast account with additional account preferences, and refreshed integration management. Check out your settings


Easier RTMP Streaming
When streaming from an RTMP encoder, establish a connection and go live whenever you want. For back-to-back broadcasts, you don't have to start or stop the RTMP connection between broadcasts. How to stream from an RTMP Encoder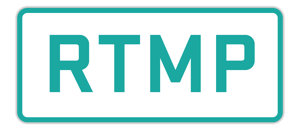 Additional Updates
Left Nav Layout Changes- Adjusted positioning of items on the left nav bar help you get to what you need faster. Make sure to check out Support, What's New, Upgrade Options, and Resources at the bottom.
More In-Depth Analytics- Adjusted charts, expandable lists, and deeper geo-zoom help you see more detailed stats about your viewers. See your analytics
BoxCaster Streaming at 1080p30-When requested in the Dashboard, the BoxCaster can stream at up to 1080p30.
How to setup your BoxCaster to stream at 1080p30
RTMPS & Facebook Live- On May 1st, Facebook Live with require that all streams use the more secure RTMPS connection. If you are using the Facebook Live integration, then you are already using RTMPS and no action is required. If you are streaming to Facebook via other RTMP, then follow this guide.