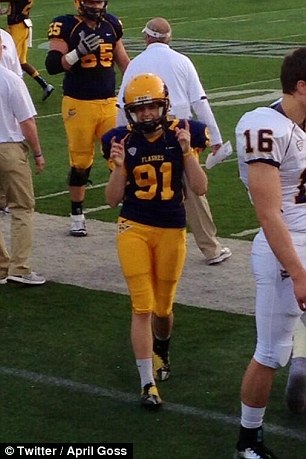 Amid the blur of highlights from Saturday's collage of college football games, perhaps the biggest news came on a mere "meaningless" extra point in a game that drew just 15,091 fans.
The kick was sloppy, barely arching over the right side of the crossbar. It wasn't even a game-winner.
But the kicker made history. All 5-6, 134 pounds of her.
That's right, her.