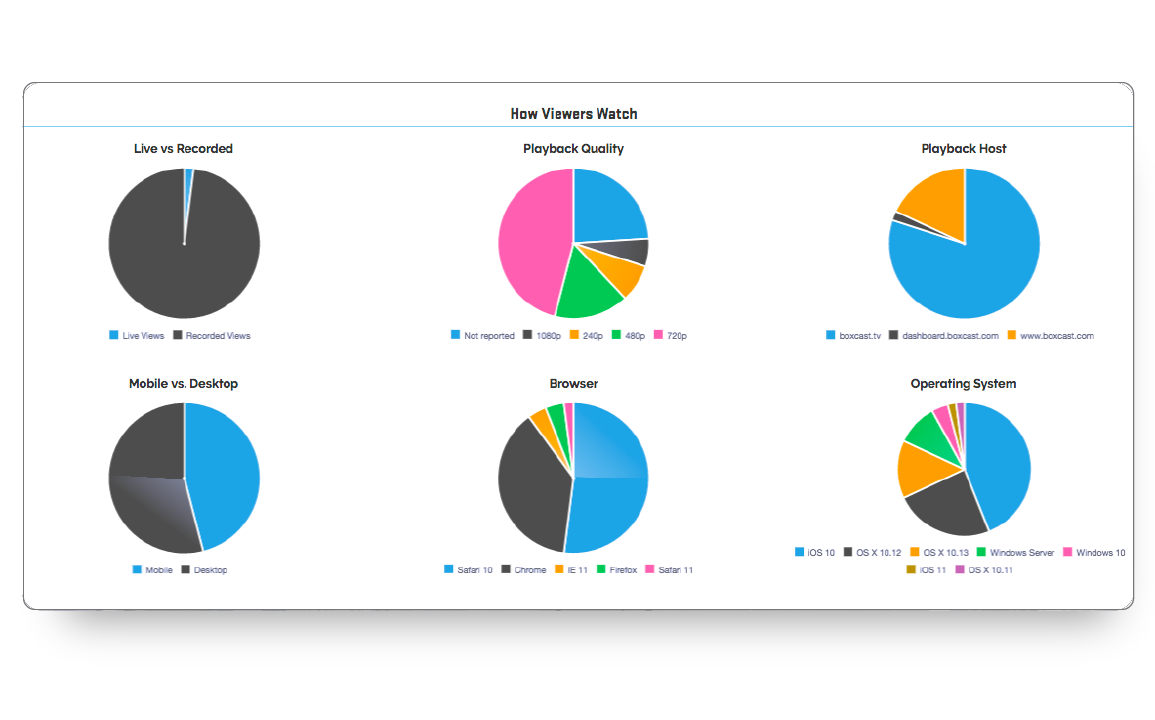 This post talks about how to analyze the way viewers engage with your live streams using enhanced analytics. It's part of our series on BoxCast Features.
You can grow your live streaming audience by improving the quality of your broadcasts, and by analyzing viewership data to improve your viewer's experience. The total number of viewers for your broadcasts is a great statistic to know, but access to in-depth analytics can help you learn more. These numbers give you metrics for reporting and also provide information to help improve your reach and engagement.
With BoxCast's Enhanced Analytics tool, we provide you with robust viewer metrics. This article breaks down the robust statistics provided by the BoxCast Dashboard.