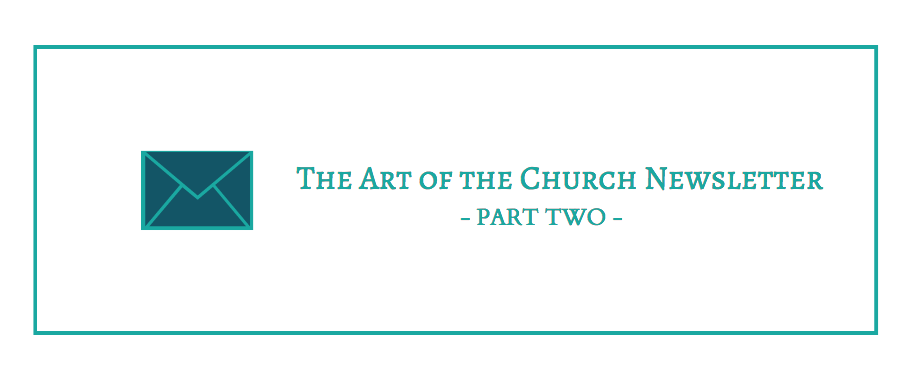 Ah, the art of the church e-newsletter...
Though email can be a wonderful way to communicate important information to your church body, many people struggle to understand what to include in the body of their message and how to use the platform to their advantage.
This is a two-part blog-series. Last week, I discussed the logistics and best practices for creating an effective email newsletter program. This week's post focuses on how to create a newsletter that your church body will want to read....and keep reading.