The NAB Show is the largest event focused on the intersection of technology, media, and entertainment. This post covers the trends that we saw at the 2019 show.
This year, BoxCast attended the show and learned some new insights into what trends are popular within the industry. This post is your guide to all of the trends related to live streaming and how they are changing the state of the industry.
1. The live streaming market is maturing.
From our conversations at this year's NAB Show, we learned that most attendees have at least experimented with live streaming events. It's exciting to see that live video has become widely adopted, and continues to evolve.
We're hoping this means that live streamer's will become more expert in their field, production value will get better, viewership will increase, and the industry will benefit as a whole. We're looking forward to continuing to be a part of making streaming more accessible to video creators at every level of expertise.
2. Video switching is for everyone.
Only a few years ago, producing a live stream with multiple cameras would have cost you upwards of $10,000. As video producers, vloggers, gamers, and smaller organizations demand easier and more cost-efficient ways to grow their production, the industry is responding. Multi-cam setups are no longer just for professional broadcasters. Every year, hardware and software switchers become more affordable for beginners and prosumers looking to produce their own events.
At NAB, we saw some awesome hardware and software switchers. In the hardware space we liked I Roland's VR-1 HD and V-02HD models. On the software side, the $60 version of VMix stood out. Any of these options allows you to add effects, mix audio, and stream your polished video to services like BoxCast.

3. Wireless video has never been easier.
Sometimes running cables everywhere can be a real pain. While it's always been possible to send real-time video wirelessly across a room, it hasn't always been reliable, or inexpensive.
This year we stumbled upon the Hollyland Mars 300 Wireless HDMI Kit, which is a transmitter and receiver set that allows you to wirelessly send 1080p60 video to your switcher, encoder, or controller from up to 300 feet away. All you need is a camera with HDMI output and a device that can input HDMI on the receiving end.
4. Licensed music keeps getting better.
Great music is essential for keeping viewers engaged As video content continues to become more important for organizations, so does finding high-quality licensed music.
If you find yourself creating both live and post-produced video on a regular basis, you'll know there's a huge need for licensed music—for pre-roll videos, ads, intermissions, or the background— that matches your brand.
At NAB, we discovered Soundstripe, a subscription-based music service that provides unlimited music for your videos at the low price of $135-per-year. Other music licensing sites will sell you one song for the same price.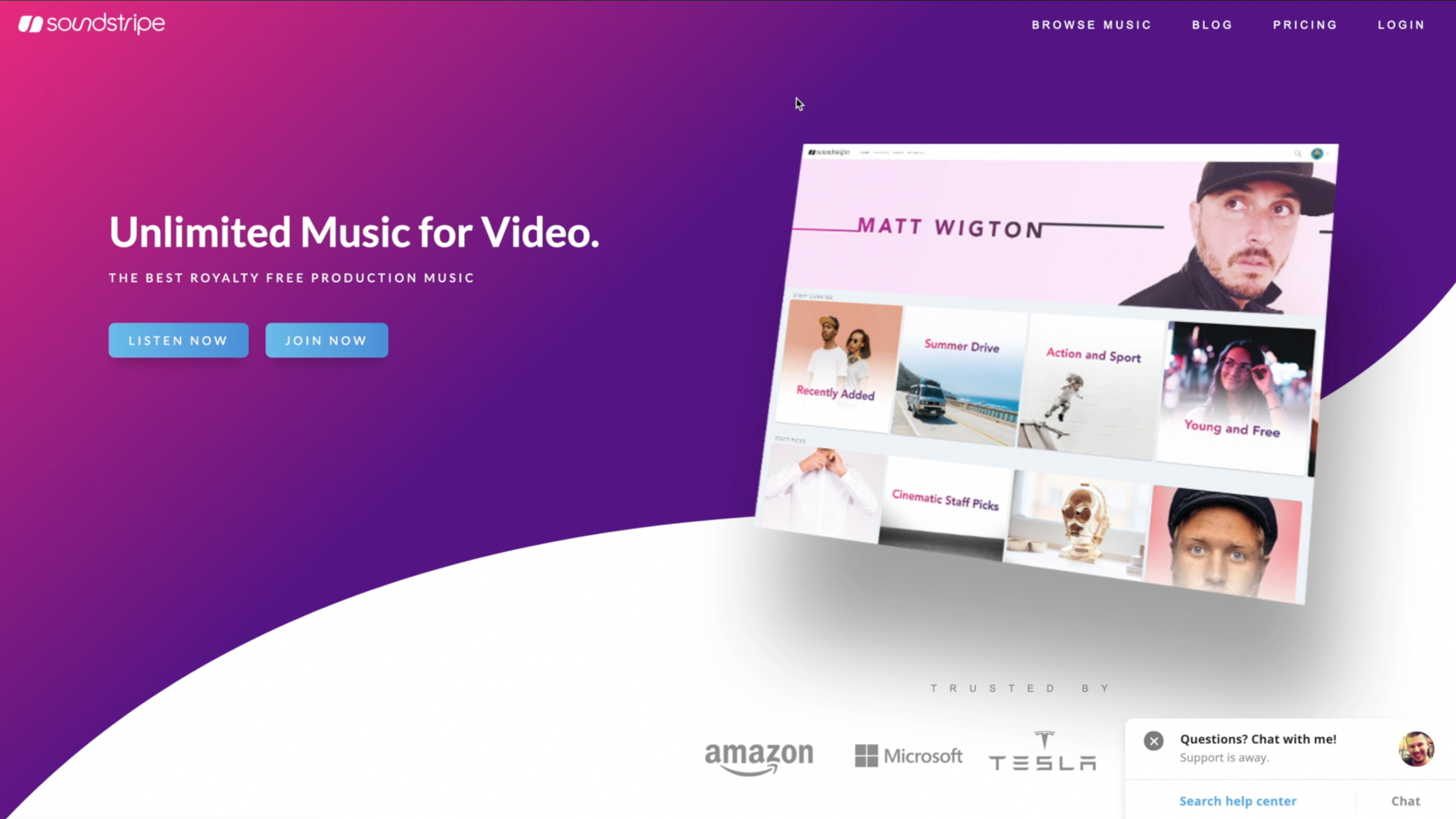 5. 8K isn't ready yet.
While the possibilities for 8K video are endless, the masses aren't ready for it. There was a huge buzz at NAB for 8K cameras and switchers, but we haven't been able to find practical applications for the technology. Most of us are still adapting to and becoming comfortable with recording in 4K. We're excited for the potential 8K video has, but there's still a long way to go before it becomes a reality for beginners and professionals alike.
Final Thoughts + Further Reading
We had a blast at this year's show, and we're encouraged to see that attendees from all expertise levels are using live video in their communities. We know that live streaming companies will continue to make greater strides in the next year, but we expect to see most of live video's innovation come from the users and producers themselves.
Here's some further reading you might find interesting:
HEVC (H.265) Vs. AVC (H.264) - What's The Difference?